Web Summit + Art & Social Club
Why is a Start-Up Conference relevant for creatives … and how?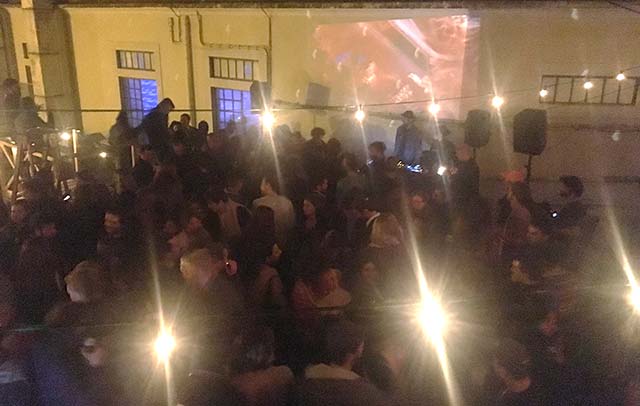 Signal-to-Noise-Ratio at Lisboa Airport
Two minutes off the plane and the confusion sets in. The DJ in the arrivals hall gestures from his booth by the food court (who's ready to par-tay?) An inflatable hashtag bounces to the beat and the baggage belt adds to the groove. A cartage team drops a gigantic sign from a large pushcart. Gasp! A broken beat. It's a hustle and it's a hassle. Crowds spill forth, waving hands to the taxi avalanche. They can get you anywhere in Lisbon, but where exactly is anywhere at Web Summit 2017?

Reducing the Noise
All the tech-money, brains, and talent in the world is in town, but how does one find it?
These anything & everything tech conference programs/menus are bulging with options, but leave you asking what's really for dinner. Seductive side dishes on every street corner, but what constitutes the main course? Who gets mentioned on the flight home? What's the next big thing?

The Signal for the Night
Outside the official frenzy of the conference, a hand-picked cast of characters, from Berlin and Lisboa have hastily assembled the BEATO Art & Social Club. A temporary art-party-happening at the long-empty Manutenção Military Factory. Massive walls with well curated avant garde video art projections guide you in while Europe's tastiest tacos sizzle on the veranda. Inside the attached officers' apartment, various rooms reveal individual Lisbon and Portugese-centric art installations and sculptures with serious statements… punctuated by rowdy bar-rooms dispensing endless drinks and sweaty glances. Its the music from an outstandingly diverse group of DJs that keep the crowd around for the sweet promise of a long night.

Creativity is Content
A clever and refined take on the interaction at these events reveals a fascinating dynamic. The tech-money, brains, and organisational talent on one side are contemplating and dreaming up the tools and opportunities for the creative hands on the other side to occupy and fill them with meaning - they call it content.
Through the chaotic buzz and raucous party scenes, you could intuit that those tech and entrepreneurial minds that understood the value of their work, also understood the nature of creativity at hand.
It's in this lusty apartment, the soul kitchen of Web Summit is born. Unrefined, natural vibes deliver the refined experience for the real minds in Lisbon. Curious locals, Berlin savants, and hungry tech badges litter the grounds for this week-long BEATO festival, a feast for all involved, an illogical triumph. A head full of ideas, stuffed, and a little tipsy makes the airport lobby easier on the way out.
Related Artwork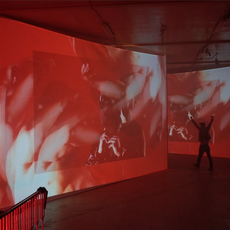 Beato - Art & Social Club /// Blaenk Nights (Event)

24
04.12.2017

8
Beato, Lisboa, Po...