Sled & Molek @ Blaenk Nights (April26th @ OHM)
Sled and Molek are Bookers, Label Owners, Facebook-Group-Runners and have something to say to creatives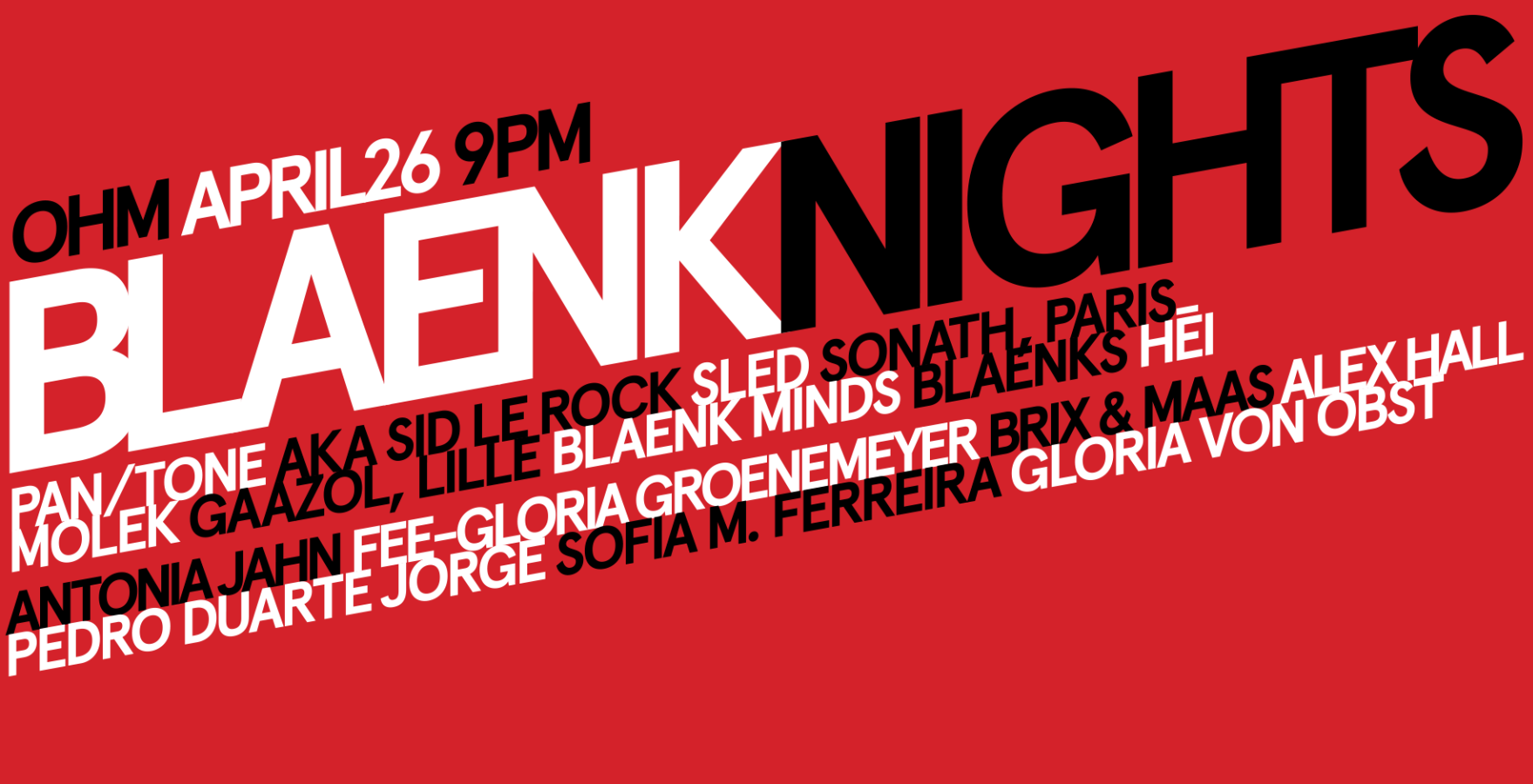 Two guys from France running things
Hi, my name is Nicolas, I dj in Paris, I own the label SONATH with my friend Vladimir and we also organize events. I've been a member of the crew BEAU MOT PLAGE since its creation. I'm now more focused on my own projects though.
Hi! My name is Corentin, I come from Lille. I am an artistic director at a nightclub named LA RELÈVE and I also work on my own label with two friends : GAAZOL. We also organize events and showcases.
Nicolas,
You are running a FB group - what does it do and why does it matter?
We started this adventure with a group of guy who met on facebook. This is truly an interesting point of the story because we became friends just by talking about music on internet ! You know, there was this big Facebook group growing in France called « CHINEURS DE HOUSE » and we exchanged records references through it. Since our musical tastes weren't very represented by the very confusing term « house », some of the guys contacted the group creator and asked him if we could create our own group specialized in Minimal-house records. He accepted and we launched the project. This group really is special because it has a strong base of passionated people supporting and posting since the beginning. So they know the rules and they have seen the evolution of the project. First of all, it creates a special atmosphere, a friend zone where you can meet people and talk about your passion. Secondly, as I said, there are rules… When a record is posted, no one can post it again. So, the older the group is, the rarer the records are, and it's very exciting for selectors and dj to dig on it. Personally, it is really useful in my creative work because as a promoter, it helps me understanding the scene and knowing who are the good artists to book. As a Dj, it gives me maturity in my selection. Thanks to that, I understood the difference between good producers and good performers. You can be a genius producer and a poor performer and a brilliant dj without even producing. Moreover, it has been making my tastes evolve. I now rather prefer taking more time to find a rare record than buying new stuff at the vinyl shop.
Corentin,
you are booking acts into a club called LA RELÈVE. How do you select artists? How do you compose a night and how do you build a musical image around the club?
LA RELÈVE is a little club and has a capacity of 300 people, with great vibe. i try to create an atmosphere around the artists. I have a great resident dj team, they are all good diggers and producers from north of France. Around that I invite litlle french labels and international artists. I really give importance to the dj. I want quality set every night, trying to be careful about the border between dj and producer, to make the crowd happy every time they come at the club. The aim is to make people trust the club selection, whatever they know the artist or not. Paris has an amazing nightlife, every week-end you have nice line ups everywhere, because there is a big community and tourists. In the other cities of France, community is more little and promoters have to make kind of an education, make people want to discover artists. So you have to create your own community, and try to make it bigger and bigger to improve your local scene.
You are both running a label!
Why in times like these are labels still relevant?
Nicolas:
The label SONATH I own with Vladimir is more than just a musical project. It really is a connexion between visual and music, I want to make each disc the masterpiece of the artist discography. The object that represent the most the conception he has of his work. We try to relate the producer work by a photography and want to make the vinyl a piece of art by designing it. That's what I find relevant in it.
Corentin:
Labels take a very important place in the scene, it's the 1st way to share music so there is nothing more relevant I think. For us it was so exciting to be able to share, and create something with guys we like. Making a project all together, only with people we meet and having good times. Human being is as important as music for GAAZOL.
Related Artwork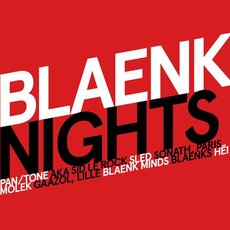 BLAENK NIGHTS / 26.4. @ OHM BERLIN

5
26.04.2018

0
Ohm Berlin